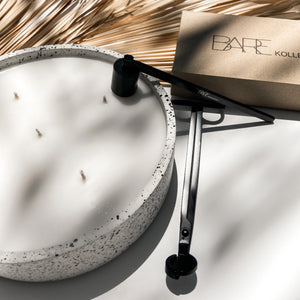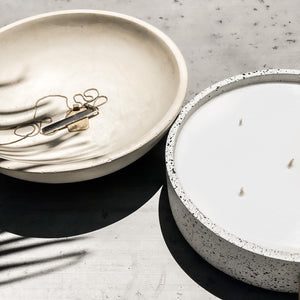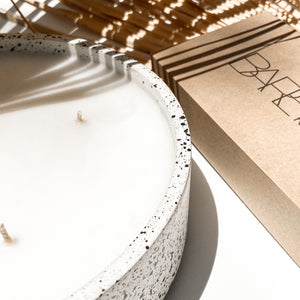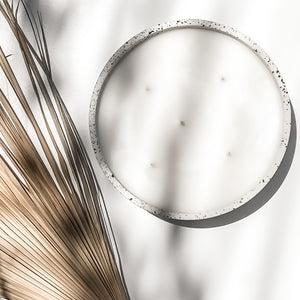 Included: One Concrete Jumbo  (5-wick) Candle 
Material: 100% concrete
Dimensions: 10"D x 2.5"H 
Weight: 5lbs
Bowl can be repurposed: Once the wax is gone, feel free to use the bowl as a fruit bowl or a decorative table top bowl.  Dispose of the wax remainder by filling the surface with warm water and letting it sit for 10 minutes, then use a knife or spatula and scoop the wax out. 
Care: Wipe with clean damp cloth. Do NOT wash in dishwasher - if wet - dry immediately. 
Manufacturing method: Each piece is individually hand crafted and hand painted by Artisans in India. Some design variation may occur due to the nature of the material. 
Environmentally Friendly Features: All of our concrete products have a 'GREEN CERTIFICATION' from the Pollution Control Board. We use 'fly ash' residual obtained from coal burning at thermal power plant inside of our material mix.   Once the product is ready it starts absorbing mercury from the atmosphere around it and makes the air cleaner to breathe, whereas, ceramic is made in a kiln which creates a lot of air pollution. Just something to keep in mind.