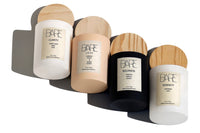 ENVIRONMENTALLY FRIENDLY
Bare Kollections scented candles are made from all-natural coconut-soy wax. The fragrances are custom compounded using essential oils and only the highest quality fragrance ingredients. Our wax is "home-made" in California and our luxury candles are hand-poured in small batches in Florida. They are designed for a burn time of up to 70 hours. Designed with love for a healthy lifestyle.  
SHOP NOW
PROPER CANDLE CARE WITH BARE TOOLS
Our elegant Candle Care Tool set is here. It features a drawer style bio-degradable packaging. It comes with a linen dust bag for your tools to sit in.
We use PVD paint which is eco-friendly and the black matte color compliments any home decor. We hope you enjoy using this set as much as we enjoyed designing it.
SHOP CANDLE CARE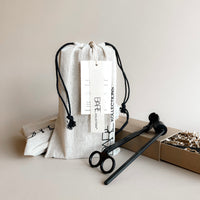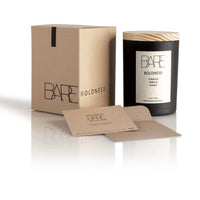 BEST SELLER - BOLDNESS
Boldness is the perfect blend of spicy and sweet. Tobacco and vanilla bring excitement to the environment, while honey has some calming properties. It is rather an unusual mix that's quickly becoming the customers' favorite. This classic and innovative scented candle comes with our signature gift box.
$35
ABOUT THE OWNER
"My love for the environment and scented candles transpired into birth of Bare Kollections.  My goal was to create a good quality and safe candle that was affordable but still gave one a sense of Luxury.  Using my architecture and design background I tied all of those elements together. 
All scents are carefully formulated to evoke my favorite memories in hope to help you create yours.
It is important to me to use sustainable ingredients which is why my mission is to create products that represent exactly that."
GET TO KNOW ME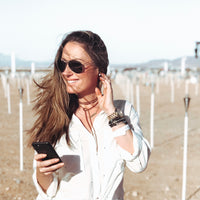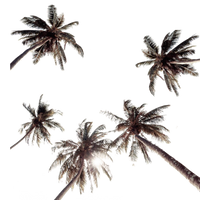 MADE WITH LOVE IN LOS ANGELES, CALIFORNIA
To support the US economy and offer you a superior quality, Bare candles are sourced and hand poured in small batches in the USA.
Our wax is made in California and meets the most stringent regulations of proposition 65 (leaving out toxic ingredients) considering the wellbeing of our environemnt and the enduser.
In addition to your contribution to the wellbeing of the environment we need to boost the American economy, as a result, supporting businesses that use local suppliers becomes your responsibility.
LET'S CO-BRAND
Collaboration is the new competition.  BARE Kollections is always looking to collaborate with new brands. Let's share the profit, while working together on the design, scent formula,  and marketing. 
GET IN TOUCH